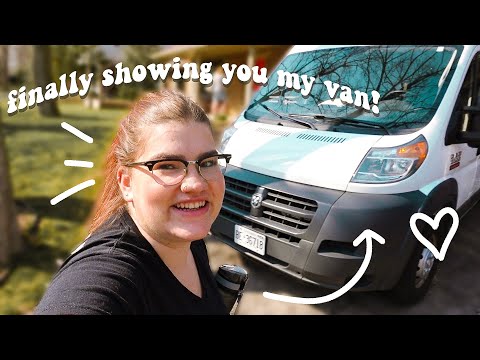 Subscribe to Katie & Dan in a Van for more updates! https://www.youtube.com/channel/UCnCUWq2sp0uR-qLRB5UiXOQ (I'll be relaunching the channel very soon!)
In this week's Friday video, I thought I would bring you along on a productive day in my life, that turned out to be less predictable, and more exciting than I anticipated. I got my 100K YouTube Play Button in the mail, and we made some really great progress on the van build, plus I onboarded a new team member!
✨Sign up for my FREE Instagram Course – The Perfect Post ✨
➡️http://bit.ly/2ommNwe
// WATCH THESE NEXT
⭐️ The Secret to More Likes on Instagram? [MY EXPERIMENT] https://geni.us/ESbAr
⭐️ Everything you need to know about TikTok: https://geni.us/nJWXLTq
⭐️ Don't start a podcast without watching this series: https://geni.us/Wplo
// FOLLOW ME ON INSTAGRAM
http://instagram.com/katiesteckly
// SOME OF MY FAVES:
*some of these are affiliate links, which means if you make a purchase on the site after clicking these links, I could earn a commission. thanks for supporting the channel!
🎧 where I get music for my videos: www.katiesteckly.com/artlist
💻 how I edit my videos: www.katiesteckly.com/adobe
📱how I grow my channel with Pinterest www.katiesteckly.com/tailwind
// GEAR
Camera: https://geni.us/LnPByIu
Lens: https://geni.us/Gw6rjif
Microphone: https://geni.us/00oT8aQ
Tripod: https://geni.us/kvmFbH
See more gear details at https://www.katiesteckly.com/shop ✨
// ABOUT ME
Hey, I'm Katie! I make videos about social media strategy and content creation. In addition to being a YouTuber, I also run a small digital creative agency that produces content for all kinds of creators! We edit podcasts, produce YouTube channels, develop online branding and Instagram strategies and more! If you want our help or just want to learn more, check out https://www.katiesteckly.com
—————————————-­——-